Meeting
Secure video conferences are just a click away
Meeting is a professional collaboration platform that allows you to host stable video meetings from any device, at any time.
Safe and easy to use, Meeting combines high-quality audio and video with native screen sharing and chat features, both from desktop and via the mobile app. Attendees don't need to install additional software or plug-ins on their computer or create an account, so you can have a video conference with your customers with just one click, even when you're out of the office.
Thanks to the security of our Cloud, which is hosted entirely in Italy, your video meetings are encrypted in transit and your privacy is protected.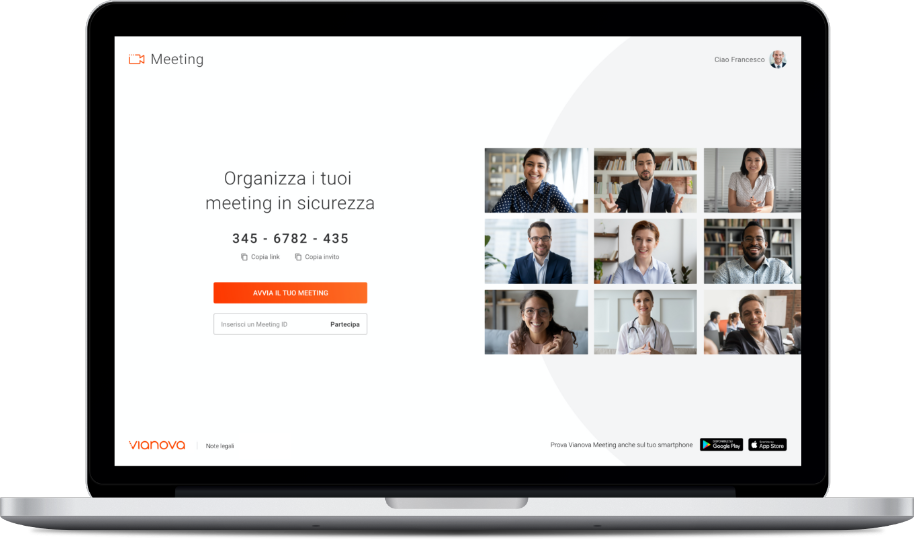 With Meeting, you boost your company's business
you maintain relationships with your customers
you organize business meetings with suppliers
you facilitate collaboration between remote employees
you effectively manage your teams nationwide
you offer remote support
you improve the quality of your service and your company's image
How it works
in your browser, go to meeting.vianova.it
log in with your Vianova account and launch the meeting
share the link or your Personal Meeting ID with attendees
to take part in a video meeting, click on the link you received or enter the Meeting ID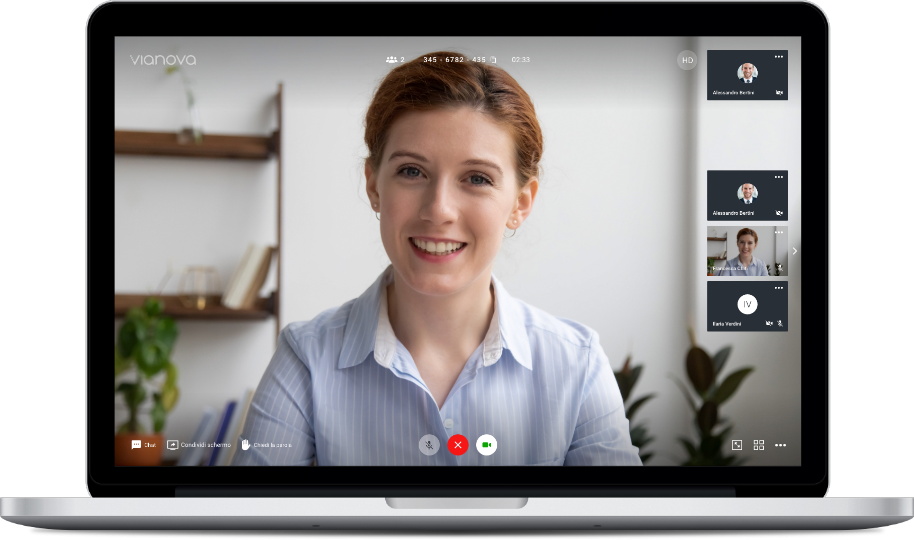 Restrictions
+
the service is optimized for use with WebRTC-compatible browsers (Google Chrome, Microsoft Edge, Opera, Safari e Firefox)
the service is not supported by the Internet Explorer browser
users who do not have a Vianova account can only attend video conferences
each individual Meeting can host a maximum of 35 attendees